Fuji GX 617
The legendary Fuji GX 617 is a very rugged panoramic camera with interchangeable lenses. Using a 120 film, it allows for 4 images per film as each image takes 3 6×6 images, hence the 6x17cm format. It is then possible to create large prints, up to 4 meters long, while maintaining a very good output quality. Heavy, bulky, but an iconic camera.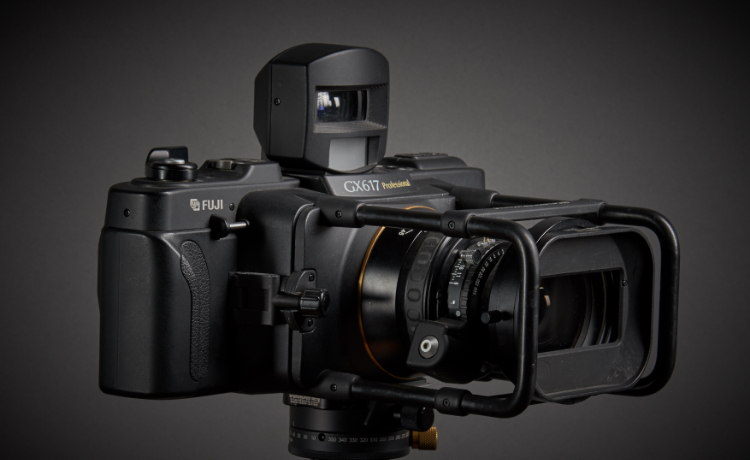 Ebony SU45
Hiromi Sakanashi is a perfectionist. He designed various view cameras that set extremely high standards, using 20-year-old ebony wood and solid titanium. His work results in incredibly rigid and lightweight cameras. The smoothness of all the controls and the size of the image through a good viewfinder creates a unique physical bound with the image.
One can see all movements and modifications on the screen with ease, thus enhancing the experience. Just think of being immersed in front of a cinema display the size of a post card. Working with a view camera is something different. It is a slow and methodical process, a lot of thinking. Many photographers will tell you they barely create one photo per hour.
I used a 45SU, meaning a 4×5 inches or 10x12cm negative, 15 times more surface than the regular 24×36 format! A different philosophy indeed.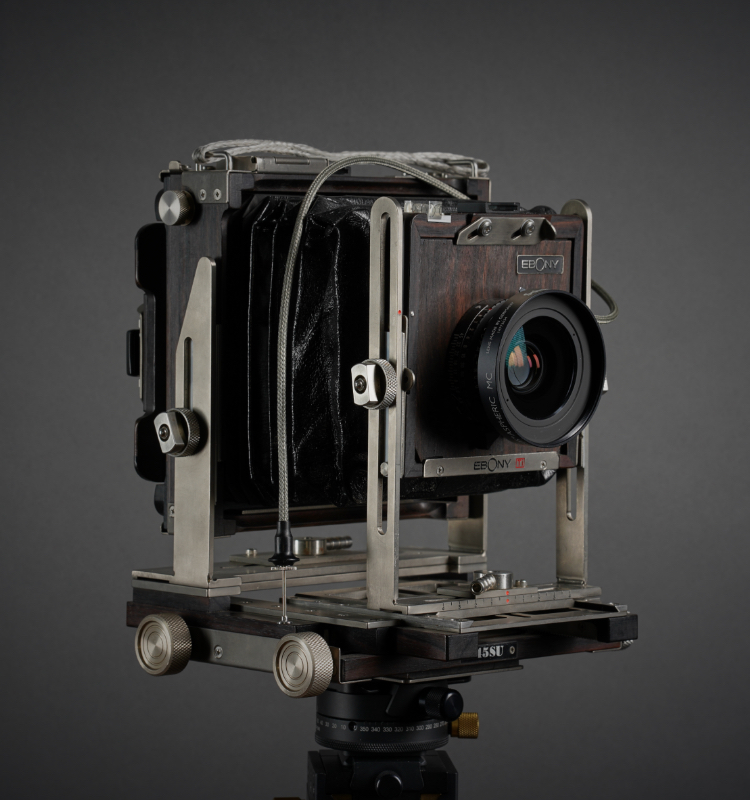 Hasselblad 500
Icon. When the NASA decided to bring a camera to the Moon, they brought a Hasselblad 500. It was barely modified, in order to accommodate the thick gloves of the astronauts, but kept its main features (square format, 120 films, interchangeable lenses, etc.). This 6×6 format is since then characteristic of the space iconography around and on the Moon. The Hasselblad 500 is a totally dependent camera, mixing simplicity and great quality.
The system was designed like a puzzle, offering various configurations best suited to the type of photography needed. A great pleasure for me to hold in hand its sensuous chrome rounded square shapes. The noise of the mirror, the shutter …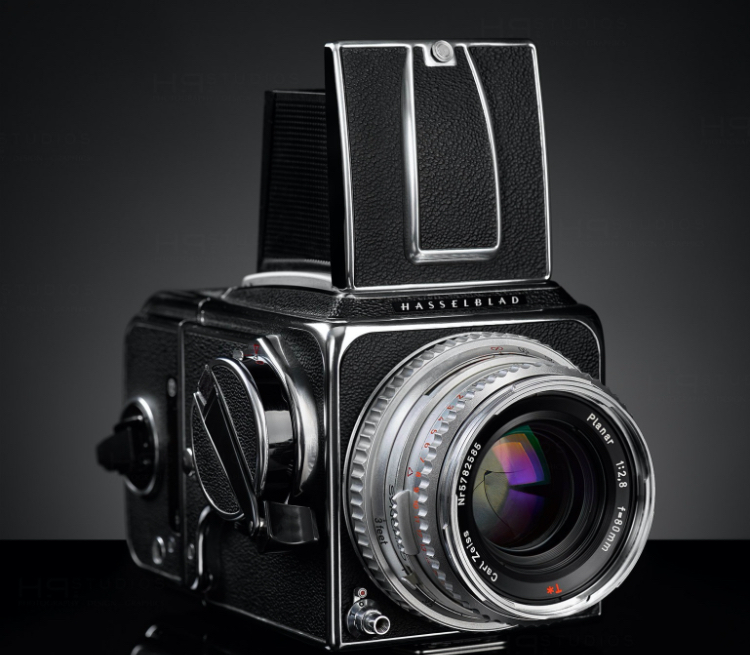 Hasselblad XPan
The XPan comes from a collaboration between Hasselblad and Fuji. It is a remarkably compact panoramic camera based on the 24×36 film. One can shoot 24×36 photos or, at a switch of a button, 24x65mm. Different lenses are available resulting in a versatile camera. The Hasselblad XPan is for me an ideal traveling companion.
Clever details: upon inserting the film cartridge, the camera automatically unrolls the entire film. It then rewinds the exposed portion of the film after each exposure. That means, should the camera be opened by accident, the exposed section of the film would not be affected. It also allows for a precise counting of the photos still available in the film, no matter the format.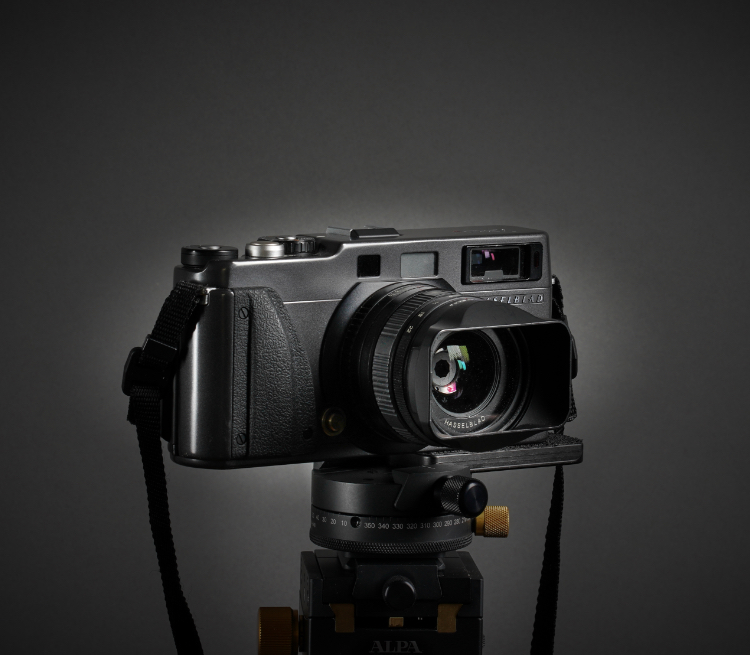 Phase One IQ4 digital back
Phase One has been at the forefront of digital photography since it began to build its digital backs in 1993. The IQ4 digital back is reference in medium format when quality rendering is essential, as it contains a 150mio pixels and a 40x53mm sensor. Phase One digital backs can be fitted onto many different cameras, offering an unparalleled flexibility.
I personally use this specific digital back on my Phase One XF camera and on ALPA bodies, depending what project I am working on. And it gives incredible results!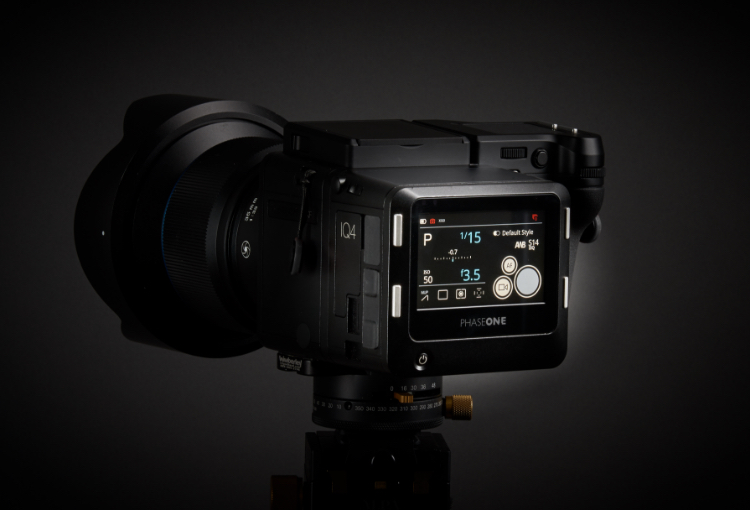 Phase One XF
Phase One is a small company born in 1993 in Copenhagen, Denmark. They build the most incredible digital backs, color as well as black & white. A few years ago, they introduced an exceptional camera, the Phase One FX. It is rugged, dependable, packed with intelligent creative tools like an automatic stack focusing or a seismograph shutter. Somehow, a studio camera totally at ease in a tropical forest. The camera and its IQ4 digital back obviously work seamlessly together. I consider it a real working tool that will nonetheless require a good backpack.
Alpa STC
Some photographers might remember the old-fashioned ALPA brand and its last 35mm reflex camera, still being produced in Europe in the late 80's. Reinvented in 1996 as a high-end medium format cameras manufacturing company, ALPA defines itself as a toolmaker. And Swiss toolmakers know what precision means. I use different ALPA models, from the small A12TC to the bigger 12PLUS or the 12PANO.
My favorite is the STC, as it provides a good compromise between camera size and clever features. Incredible quality, brilliant engineering, simplicity and durability. The ALPA STC is an essential tool, whether in the middle of the desert or lost somewhere in Antarctica.